2021 was Singapore International Arbitration Centre's third-busiest year
2021 marked the 30th anniversary of the Singapore International Arbitration Centre ("SIAC"), a year with its third-highest caseload with 469 new case filings.
SIAC's 2021 statistics, which can be seen below or here, see a reversion to its pre-pandemic levels in 2019 in both caseload and value in dispute. The dramatic rise in new SIAC cases in 2020 seems to have been caused by the immediate rise in smaller-value trade cases caused by the pandemic.
Statistical Highlights
Arbitration Cases
In 2021, the number of new arbitration cases filed at SIAC was its third-highest historically, at 469, although the figure plummeted by over 50% from 2020's extraordinary figure of 1,080 (although the caseload of 1,080, as we discussed here, was increased by two sub-sets of related cases, 261 and 145 cases respectively, which were consolidated. After adjustment, the caseload in 2020 was 674). The caseload in 2021 aligns more closely with SIAC's pre-pandemic trend of between 400 to 500 new cases annually since 2017.
Dispute Values
The decline in SIAC's caseload was matched by a decrease in the total value in dispute for its new cases by approximately 22% from USD8.49 billion in 2020 to USD6.54 billion in 2021. Nevertheless, the average value in dispute of SIAC increased from USD19.26 million in 2020 to USD21.81 million in 2021. However, this is still far short of the average value in dispute in 2019 (USD30.99 million).
Location of Parties
86% of the new cases filed with SIAC in 2021 were international in nature, reduced from 94% in 2020 (although similar to 87% in 2019).
The number of Singaporean parties for new cases handled by SIAC decreased from 972 in 2020 to 467 in 2021 (again, similar to 416 in 2019), but still exceeded the largest foreign user.
Types of Arbitration
Commercial cases saw a marked threefold percentage increase from 8% in 2020 to 24% in 2021. In absolute numbers, there continued to be a decrease in construction cases and corporate cases from 2019 (76 construction cases, 140 corporate cases) and 2020 (49 construction cases, 80 corporate cases) to 41 construction cases and 66 corporate cases in 2021.
Both corporate and construction cases tend to be higher-value, multi-party claims, and the decrease in these cases may explain the drop in SIAC's average claim value in 2021 compared to 2019. Read More
About the Singapore International Arbitration Centre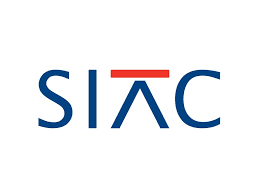 Singapore International Arbitration Centre (SIAC) is a not-for-profit international arbitration organization based in Singapore that administers arbitrations under its own rules of arbitration and the United Nations Commission on International Trade Law (UNCITRAL) Arbitration Rules.
SIAC provides case management services to parties from all over the world, with arbitration awards enforced in jurisdictions including Australia, China, Hong Kong SAR, India, Indonesia, Jordan, Thailand, UK, USA, and Vietnam.
Source: Amanda Lees, Victoria Jones & Phoenix Chiu — King & Wood Mallesons
Singapore International Arbitration Centre 2021 Annual Report
SIAC-AR2021-FinalFA

Source: Singapore International Arbitration Centre