The Singapore International Arbitration Centre Court of Arbitration is international in composition.
International arbitration is widely accepted as a preferred method of resolving cross-border commercial disputes, whether on a stand-alone basis or in conjunction with other alternative dispute resolution methods, including mediation and conciliation.
The top five preferred seats for arbitration are Singapore, London, Hong Kong, Paris, and Geneva. Of these, Singapore is ranked jointly with London as the most popular seat in the world, and it is the most preferred seat in the Asia-Pacific region.
Capture Your Evidence, Highlights, Notes, and Observations with the InSync Evidence & Trial Preparation Platform
There are a number of catalysts for Singapore's popularity as an arbitral seat, including (a) the Singapore courts' reputation for integrity and impartiality and their strong support for arbitration, (b) Singapore's strategic geographical location with excellent connectivity to other countries in Southeast Asia and the Asia-Pacific region, and (c) Singapore's business-friendly environment and position as a global hub for businesses and headquarters for leading companies.
Singapore International Arbitration Act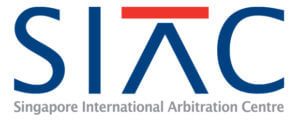 Singapore has enacted the United Nations Commission on International Trade Law (UNCITRAL) Model Law (the Model Law) and accords the Model Law force of law. This, in itself, evinces Singapore's recognition and adoption of internationally accepted rules for arbitration.
Singapore recognizes the finality of arbitral awards and limits the grounds for appeal (e.g., no right of appeal based on a question of law). This reduces a successful party's risk of having the arbitral award set aside/reversed on appeal and also allows the successful party to proceed with enforcement of the arbitral award expeditiously upon the issuance of the arbitral award.
Trial Preparation and Virtual Hearing Support Services from Litigation Edge
Singapore International Arbitration Centre
Singapore International Arbitration Centre (SIAC) received 469 new cases in 2021, out of which 446 were SIAC-administered cases and 23 were ad hoc appointments. The total sum in dispute was US$6.54 billion (approximately SGD8.85 billion). The average value for all new case filings was US$21.81 million (approximately SGD29.49 million), and the average value for new SIAC-administered cases was US$22.84 million (approximately SGD30.89 million). The highest sum in depute for a single administered case was US$1.95 billion (approximately SGD2.64 billion)
Of the new cases filed with the Singapore International Arbitration Centre in 2021, 86% were international in geographical origin and the number of jurisdictions involved came up to 64. India is the top foreign user at SIAC in 2021, with 187 cases being filed with SIAC.
Singapore International Arbitration Centre is able to, and has, administered arbitrations seated outside of Singapore in various jurisdictions. In 2013, SIAC established its first overseas representative office in Mumbai, India. A second representative office in India was opened in Gujarat International Finance Tec-City, India, in 2017. The offices embody SIAC's firm commitment and close ties to India and are purposed to interact closely with the business and legal communities in India and develop greater awareness of institutional arbitration. read more
Source: National Law Review / K&L Gates Straits Law LLC – Sreenivasan Narayanan S.C., Raja Bose, Henry Kim