Record Number of Lawyer Departures Concerns Singapore Law Society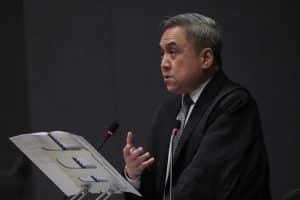 The legal profession saw a record number leave its ranks last year, and a concerned Singapore Law Society wants to find out why young lawyers in particular are quitting, its new president Adrian Tan said on Monday (Jan 10).
In his maiden speech at the annual ceremony to mark the opening of the legal year, he added that the number of lawyers who exited the profession hit a five-year high of 538, an "alarming" year-on-year increase of over 30 per cent.
For the previous four years, the number hovered between 380 and 430, he noted.
Out of the 538 departures, 310 consisted of junior lawyers who have practised for less than five years. They made up 14 per cent of the lawyers in that category, he said.
Perfect Storm
Coupled with a record low number of new lawyers being called to the Bar last year, the junior category "might be facing a perfect storm", said Mr Tan.
"New lawyers rejuvenate the profession, providing the nation with advocates, solicitors, prosecutors, registrars and judicial officers. It is important that, after investing so much to train them, we find ways to retain them," he added.
Source: The Straits Times