Serena Lim: InSync with Covid Times
By Nandini Nayar Sharma
Date: 23rd September 2021. Time: 4.45pm. We are all set to roll. Lights, camera, roll video. And that is how my chat with Serena Lim, winner of the People's Choice Award 2021 – Legal Tech Solutions Response to Covid-19 – at the TechLaw.Fest 2021 went on air.
This was truly a momentous opportunity for me – I was witnessing a path-breaking development as it unfolded into the legal tech world – where Litigation Edge's innovation was being recognised as a much-needed and well-timed initiative that has the potential of helping the legal fraternity conduct their business more efficiently and with greater speed and accuracy.
InSync Evidence Platform
Litigation Edge's InSync Evidence Platform (InSync) took us beyond the concrete walls of the courtroom and ensured business as usual for even the smallest law firm when the world was reeling from the Covid-19 crisis and desperately trying to bring back some measure of normalcy into the workspace.
Working with Serena for the Alita Solia Awards under the aegis of the 2021 TechLaw.Fest gave me an insight into InSync, the brainchild of Litigation Edge and an amazing cloud-based repository built for facilitating dispute resolution (DR) proceedings. This is one technology that can be harnessed to make the process of justice more efficient and easily accessible to not just people with deep pockets but also to those who need justice but can't afford it.
But how exactly does InSync work is what I set out to learn and who better to explain things than Serena, the co-founder of Litigation Edge?
Bizibody Technology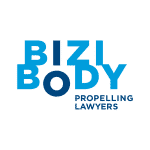 Serena Lim started her career by being the traditional corporate and real estate lawyer but having done that for 11 years, she decided to switch gears at the turn of the 21st century and moved from practising law to practising tech in law, having founded Bizibody in the year 2000. As a tech consulting firm, Bizibody helped law firms improve their efficiency and profitability for over a decade, but Serena felt more could be done in the field of legal technology.
Litigation Edge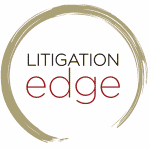 To this end, Serena co-founded Litigation Edge in 2011 with Brad Mixner and Junbin Chen, with the aim of providing full paper and electronic evidence processing, cloud hosting, virtual hearing, and trial preparation services within Singapore, and beyond. Today, both companies together service nearly one third of all legal firms in Singapore and counting.
Another decade of some superb work done, and Litigation Edge was poised to take its place in the sun. The opportunity to be truly of service to the legal community came in the form of the Covid-19 pandemic in 2020, and at lightning speed! Soon, Litigation Edge and Serena Lim became synonymous with speed, alacrity and agility – and pretty much a "household name" – in the legal industry!
Serena Lim: Industry Pioneer
A pleasure always to chat with Serena, I happily listened to what she had to say about her foray into legal technology, and her arduous journey that culminated in her being – finally – seen as a pioneer of sorts in a very cloistered and inward-looking industry entrenched in traditional ways of working for, well, centuries.
"It takes a lot of pig-headed stubbornness to sell tech to lawyers. It's a super tough and resistant crowd, where the efficiency that tech brings contradicts the traditional law firm charging model," – Serena Lim
For me, I think it was Serena's resilience, passion and perseverance that led to "legal tech" becoming a "thing" in its own right, with the InSync project becoming a highlight of the Litigation Edge story. Serena shared that, "The process of creating InSync has been intrinsically rewarding and game-changing for us. And the positive user response we receive confirms that we are on the right track. So, we are over the moon about receiving a formal recognition from the legal fraternity in the form of not one but two awards in 2021".
Kudos to Litigation Edge for staying the course!
The Genesis of InSync
With that thought in mind, I was curious to learn more about InSync and what the genesis of this tech platform was, considering that Litigation Edge was better known as a leading provider of litigation support services such as bundling, document naming and indexing, digitising and printing bundles. I decided to pick Serena's brain on this.
She laughingly told me that most clients don't really know how the work is actually done and have a perception that our firm is buzzing with a large pool of worker bees busily going about their business of bundling, indexing, printing etc, ensuring the final documents are right ready well ahead of their trial at a fraction of the time, effort and cost it would take them to do it themselves, not to mention the consistent high quality of the end product – the trial bundles.
With a twinkle in her eye and a telling smile, Serena shares a little secret with me:
"Our ability to turn around bundles and document indexes quickly and accurately is because our programming team has developed bespoke bundling and indexing automation programs to power our Litigation Support Bureau work. We leverage off databases and keep our headcount lean. Although Litigation Edge is known more for providing tech-enabled Litigation Support Bureau services and eDiscovery platforms than for tech development, Tech-First has always been our DNA when it comes to solving problems"
That made a lot of sense to me. The world runs on technology, so about time the legal industry benefited from technology too! So, Litigation Edge's arsenal is its tech development arm turbo charged by some awesome teamwork and brain power! And InSync, their "end-to-end cloud-based platform where all documentary evidence is housed, reviewed and transformed into work products at relevant stages of dispute resolution proceedings", was born … and then nurtured.
A Response to Covid-19: Virtual Hearings & Remote Working
Now that I had some of the basics clear in my head, we went on to talk about InSync from the Covid-19 angle. During the lead-up to our interview, I had heard Serena mention that, "Without doubt, if Covid had not happened, InSync would not have. We saw the need; we responded."
I egged her on to elaborate on what she meant by this. What was the "need" Litigation Edge was responding to, after all? By now, I could clearly see the excitement showing on her face. We had moved on to her pet project – InSync with Covid Times! Serena explained that the "need" she was referring to stemmed from challenges arising from two principal changes triggered by Covid-19 in how the legal industry had to continue functioning:
The courts' overnight switch to virtual hearings, and
Hybrid working arrangements with teams connected remotely for the foreseeable future.
These external shifts made it necessary for dispute teams to embrace digital workflows at all stages of the legal proceedings they were involved in, from the pre-hearing prep stage to the actual hearing, and then the post-hearing phase.
Streamlining Legal Workflows
But, Serena, aren't generic tools such as MS-Word, Adobe Acrobat, Microsoft File Explorer, Dropbox, and what have you, sufficient for law firms to carry on their work? She nods her head in agreement but swiftly adds, "Yes, these tools help and are critical to their workflow, but they also fall short because they are obviously not designed for specific digital workflows which dispute teams need to function well remotely."
She highlighted that while legal tech tools such as the CaseRoom and Relativity eDiscovery platforms have greatly improved efficiency during proceedings, they also fall short because they primarily focus on facilitating the discovery process.
That got me wondering about how InSync outclassed all these tried and tested tech solutions and asked Serena to shed some light on how InSync went beyond existing tools like eDiscovery.
Beyond eDiscovery
Very kindly, Serena skipped the long laundry list of all the little workflows that make up the bigger picture and explained to me in simple terms that, primarily, InSync is a platform which streamlines the entire workflow of legal proceedings, not just processes related to discovery and evidence review.
Pointing to a process flowchart (below), she showed me how Insync assists at all the stages in legal proceedings. Not only does it assist with many internal collaboration processes, but it also assists with external "collaborative processes" such as the hearing process, and eventually, the discovery exchange and agreed bundling. That is when she drove home the point that InSync actually assists not just lawyers and paralegals, but also judges, witnesses and litigants, and even the people in the gallery.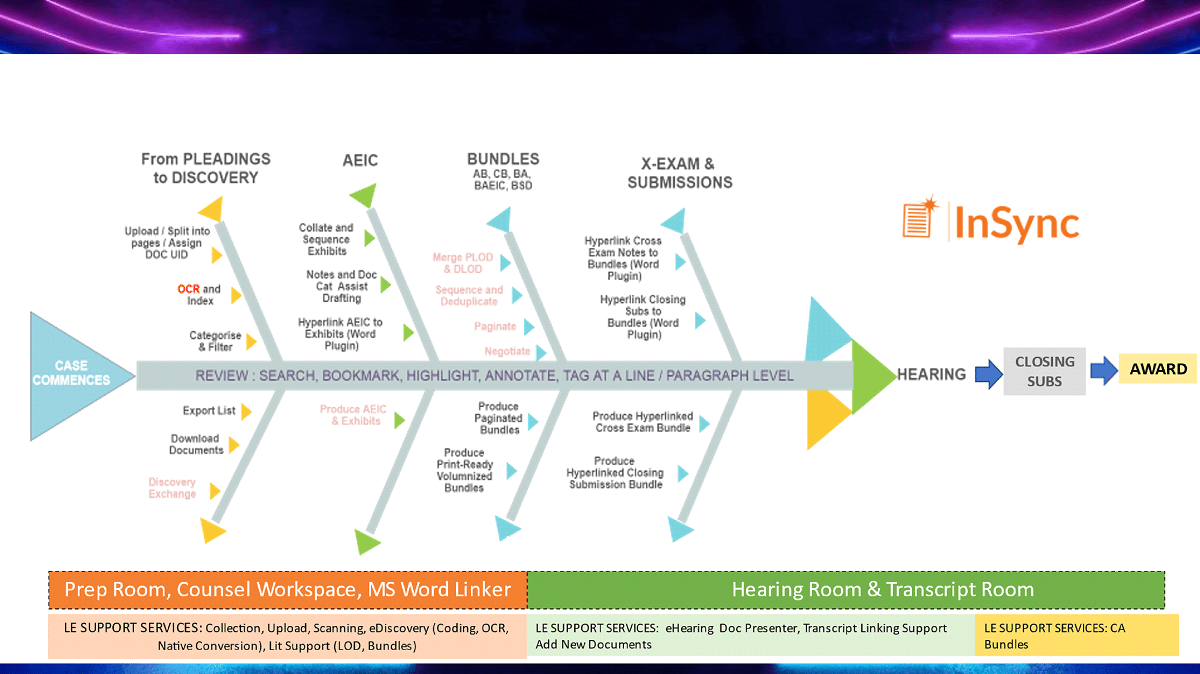 While the storyboard made sense to me on paper, I just wondered how the real-life adoption of this awesome technology was moving along. I discovered that Litigation Edge's vision is a community vision, and InSync operates on the "network effect", whereby a user derives more value as other users join the network.
That's sounds like a good plan, Serena, but how do you intend to get all the law firms on board to make InSync a universal legal tech tool? Where are we at the present moment and where do you want to go with it?
Community First
Pat came the reply: "An Innovative Community Reach Out Program which we call 'Community First' is what we are focussed on and through which we intend to make InSync accessible to both big and small law firms alike." And in order to make InSync the go-to platform for the majority of law firms in Singapore, Serena revealed a simple game strategy where Litigation Edge positions the product in the following manner:
Stack InSync with several strategic advantages and work efficiencies,
Pay close attention to the User Interface (UI), so that learning how to use InSync is super easy and intuitive,
Make sure that the pricing is affordable for all types of cases and clients, and
Make it indispensable to the community, much like a smartphone.
Life in the legal world will never be the same again! In Serena Lim's own words, "The InSync mission is to become the most robust, affordable, accessible and complete document platform for legal proceedings, enabling justice to be delivered in the most efficient way".
It suddenly dawned on me that the pandemic will, hopefully, come to an end one day and the world will go probably go back to its old ways – onsite, physical hearings in the courtrooms for every trial, perhaps? So, what's your take on that, Serena?
Post Pandemic Digital Transformation
When things go back to normal, what happens to InSync? Will its utility be much reduced? Guess what? Serena had thought this through pretty well, going by her prompt response:
"InSync's utility and reduced? I don't think so. I see hybrid working and virtual hearings as permanent shifts, actually. Don't forget, digital transformation in the legal world had started well before Covid-19 hit us, and therefore, digital transformation drivers of the pre-Covid times will continue to gain momentum."
What are these drivers you are talking about, I ask, and she candidly foresees that the three catalysts that are likely to subsist in the long term would be (a) Consumer demand for faster, better and cheaper access to justice; (b) the unrelenting increase in the volume and growth velocity of electronic evidence; and (c) the national and global focus on business digital transformation.
Accolades for Insync
To round off, Litigation Edge and InSync have made a mark and are here to stay. with Serena Lim and her team receiving many accolades for their efforts. We ended our short chat that enriched me so much on a happy note.
Litigation Edge were also winners of the Award for Legal Transformation Projects category under the Main Awards at the TechLaw.Fest in 2021. So, a big shout out to her and band! Serena Lim has come a long way in her quest to morph the legal world into a smart world after riding many-a (tech) storm.
This is InSync – Dispute Resolution Transformed.