Law and Technology Perspectives from Industry Thought Leaders
Yue-En Chong, Managing Director, Bethel Chambers LLC
by Brad Mixner, Co-Founder, Litigation Edge Singapore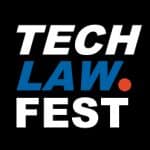 Litigation Edge is a Media Partner of TechLaw.Fest 2020 and, in support of the conference, we will be publishing insightful interviews with a variety of industry thought leaders.  This interview is with Yue-En Chong, Managing Director, Bethel Chambers LLC. Bethel Chambers is a full suited family law practice that focuses on defusing family disputes, through an array of intervention methods including court litigation, family agreements, and corporate work for families.
How would you summarize your current role?
As a new law start up, I am responsible for:
1. SALES: The sales and leads closing
2. MARKETING: Firm's marketing and branding material
3. BUSINESS DEVELOPMENT: Business development and opening new markets
4. ADMIN: The office admin side and accounts
5. FINANCE: The billing and chasing of payments
6. TRAINING: Managing and training of new staff/staff (legal and non-legal)
7. LEGAL WORK (Done by Lawyers)
8. LEGAL WORK (Secretarial Work, Legal Support Staff)
What is a short profile of your organization?
Bethel Chambers LLC is a full suited Family Law Practice where we bring Empowering and Restorative solutions to our clients. As a full suited Family Law Practice, we focus on defusing family disputes, through an array of intervention methods including Court Litigation, Family Agreements, Corporate work for Families.
What type(s) of legal technology has your organization implemented/developed?
Clio, DocuSign, Microsoft 365 and Xero
How has legal technology benefitted you?
Items 4, 5 and 8 noted above. (Admin, Finance, Legal Work by Legal Support Staff)
Secretarial work: Case management, onboarding and creation of clients files, generating of invoices, signing of documents and documents storage.
Which type of legal technology has provided the greatest impact to your organization, and why?
With Clio, Xero and Office 365, we are typically almost 100% online without the need of physical files.
Are there facets of your practice and/or firm that would benefit from automation? How?
The problem with legal business is that apart from the areas that are being covered now by legal tech, there seems to be very little other work that can be automated.
How has the Covid-19 lockdown affected you from a professional perspective?
It had made things harder as clients are used to coming to office, sitting down with the lawyers and having the lawyers discuss their cases.
How has the lockdown affected your organization?
We started our law firm in the midst of COVID-19 in May 2020! Having it start in the midst of COVID-19 meant that we had to immediately embrace going 100% online as it was not possible to meet clients in person. This also cut down on expenses as we did not have rental and could save on stationary and other office equipment that are linked to a paper-system (e.g. binding machine, pagination stamp, paper, files etc).
Have you, or your firm, implemented new technology during the lockdown? If so, please describe the solution and what issue(s) it addressed.
Clio: Was for creating digital client files a well as the tracking of time spent on working on these files. It also helped in the generation of invoices and is synched to our Xero system.
Xero: For accounts
Microsoft 365: Document management through the use of shared folders that allow members of staff to access and work on documents together while in different locations. Especially useful was being able to work on Microsoft word documents at the same time.
Docusign:

To allow clients to digitally sign warrants to act.
Has the lockdown re-prioritised the use of technology within your organization?
Yes. It was the no.1 priority from the start that we needed technology to drive the system in our organization.
What legal technology would you like to implement within the next 12 months?
We are in the process of implementing Clio Grow and Faster Suite.
What do you feel is going to be the long-term impact of the lockdown on the legal industry?
It would lead to the further embracing of legal technology. Legal technology allows the freeing of manpower to spend their energies doing other aspects of the law firm business. With organizations needing staff to work from home and having safe-distancing, the use of tech allows this to be done in an efficient manner.
Looking to the past, which type of technology has been the biggest "game-changer" for the legal industry?
The creation of legal case management systems like Clio. Prior to this, all law cases are physical files that have to be stored for 7 years until they can be destroyed. This also saves on physical storage.
Looking to the future, which type of technology do you envision being the most disruptive to the legal industry?
Any legal technology that allows simple legal work to be completely automated. It is unlikely that technology replace lawyers in court litigation…but you never know. It would be interesting if AI takes on the role of the lawyer having to convince the judge on the merits of its client's case, versus a human lawyer representing the other party. Having the human lawyer to input arguments and rebuttals to the AI, with the AI responding. But having AI to replace human lawyers would mean that court craft will be lost.
What would be even more interesting would be …if the judges are replaced by AI, with the lawyers imputing the facts of the case and the law for the AI to 'process and create' judgments. However, would we human trust an AI judgment more than one given by our fellow man?
How has technology impacted the expectations of your clients and the demand for legal services?
For clients, they are still in the process of transition. Technology currently support the backend, non-client facing part of the work, as a result clients do not demand for legal services to be on technological platforms…yet.
Are there laws or regulations that you feel should be updated to accelerate the current use of technology?
Definitely the Singapore Electronic Transaction Act – to clarify if all digital signatures will be recognized for purposes of signing or commissioning/notarising of legal documentations and affidavits or if 'wet signatures' are still preferred. An idea hybrid would be if both digital signatures and 'wet signatures' are both recognized as being legitimate.
If you could snap your fingers and change something in the industry, what would it be?  Why?
I would love it that AI is smart enough to recognize and record the time taken for any work that we do, from phone calls, to drafting of emails, to reviewing of emails, to drafting of documents, to meeting with clients, to attending court etc for purposes of billing, but for this to happen, it would probably an integration of AI and us, humans, through the use of bionic eyes that recognizes and categorizes the work that we are doing, instantly. But this will lead to clarity in bills and work done and less complaints. This would mean greater advancement in cybernetics.
If you could offer advice to a lawyer or technology starting in the industry, what would it be?
We humans are still the master over technology, however, to be masters over technology, we need to understand technology and embrace the learning of technology. Let us seek to understand technology better rather than to shy away from it.
---
About Yue-En Chong
Name:  Yue-En Chong
Title:  Managing Director
Email: [email protected]
Firm: Bethel Chambers LLC
Phone: +65 6980 0230
Website: bethelchambers.com
Education:
National University of Singapore
Bachelor of Laws (LL.B.) 2nd Upper Honours
Cardiff University / Prifysgol Caerdydd
Master's Degree, Social Care Law
Monash University
Master-In-Counselling, High Distinctions for all Modules
Uppsala universitet / Uppsala University
Bachelor of Theology, Social Sciences of Religion
Summary:
Mr Yue-En Chong is the Managing Director of Bethel Chambers LLC and specialises in providing legal solutions to families. He has practiced in the area of Family and Mental Capacity Law since 2010, first as a Legal Service Officer in the Legal Aid Bureau, and later in private practice. He is the only person in Singapore who has an LLM (Social Care Law), with research focusing on protecting patients from financial abuse. He was the lead attorney on Re TQR [2016] SGFC 98, a landmark case where deputies were awarded investment powers. He is currently one of the leading figures in Singapore in the mental capacity law and practice space.
Yue-En is also a registered Professional Donee and Deputy, the Vice-Chairman of the Law Society's Probate Committee, and an affiliate member of Society of Trust and Estate Practitioners (STEP). He frequently engages the Office of Public Guardian, the Family Justice Court and the Ministry of Social and Family Development on MCA related matters.
This article was produced by Litigation Edge as an official media partner for TechLaw.Fest 2020.