Law and Technology Perspectives from Industry Thought Leaders
Azman Jaafar, Managing Partner, RHTLaw Asia LLP
by Brad Mixner, Co-Founder, Litigation Edge Singapore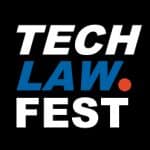 Litigation Edge is a Media Partner of TechLaw.Fest 2020 and, in support of the conference, we will be publishing insightful interviews with a variety of industry thought leaders.  This interview is with Azman Jaafar, Managing Partner of RHTLaw Asia LLP. with offices located in Australia, Bangladesh, Cambodia, China, Hong Kong, India, Indonesia, Malaysia, Philippines, Singapore, South Korea, Taiwan, Thailand and Vietnam through their ASEAN Plus Group network.
How would you summarize your current role?
I manage the firm, chart its strategic direction together with our management board, and execute its action plans.
What is a short profile of your organization?
As a regional firm based in Singapore, RHTLaw offers clients access to over 2000+ lawyers in 14 jurisdictions around Asiaur organization?
Prior to the COVID-19 crisis, this is what I said about our firm, in the context of our digital transformation:
"The Digital Transformation of our firm involves a profound and fundamental change to how our business operates and delivers value to our clients. It embodies an overwhelming cultural change that requires us to continually challenge the status quo and the incumbent.

We will experiment and, sometimes, we will fail. We will learn, adapt and overcome failure. We will get used to failure. What doesn't kill us will make us stronger. We will be driven by data. We will boldly depart from traditional business processes that have been the building blocks of our practice. We will re-invent practice.

Technology will drive our business. Change will be thy middle name. We will favour the unknown, and the new business models and practices that we will in time define. This is the right time."
What type(s) of legal technology has your organization implemented/developed?
Facial recognition, document management system, document assembly, enterprise mobility, robotic process automation, CRM and practice management system. With effect from the last quarter of 2019, we switched to a numbered softphone system that is hosted on MS Teams which is installed in our individual notebooks. Most of our virtual meetings are on MS Teams since January 2020.
How has legal technology benefitted you?
In more ways than one: it is not just about productivity or efficiency. New business models can emerge from the deployment of new technology in an area of practice.
Which type of legal technology has provided the greatest impact to your organization, and why?
There are many parts which are still work in progress. The main tech that has given us the greatest impact is MS Teams as with the soft phone system, our receptionist can work from home, and we can answer our fixed line calls and virtual conference calls from our smart phones.
Are there facets of your practice and/or firm that would benefit from automation? How?
Litigation & Dispute Resolution, and Real Estate & Conveyancing Work involving volume and a repetitive process is ideal for automation.
How has the Covid-19 lockdown affected you from a professional perspective?
Yes, certain sensitive client engagements require face to face meetings. Without the ability to travel or meet the clients physically, it can be difficult to generate new work.
How has the lockdown affected your organization?
Not from an operational viewpoint, but from an HR perspective, we are concerned over the loss of incidental learning opportunities and the erosion of corporate culture arising from the lack of connectivity.
Have you, or your firm, implemented new technology during the lockdown? If so, please describe the solution and what issue(s) it addressed.
Enterprise mobility enables us to push out software updates and new installations to our remote users working from home.
Has the lockdown re-prioritising the use of technology within your organization?
Definitely, especially in applications that enhance collaboration and accountability.
What legal technology would you like to implement within the next 12 months?
Media related platforms that will enable us to manage virtual events better.
Looking to the past, which type of technology has been the biggest "game-changer" for the legal industry?
Cloud-based platforms
---
About Azman Jaafar
Name:  Azman Jaafar, Managing Partner
Firm:  RHTLaw Asia LLP
Email:  [email protected]
Phone:  +65 6381 6866
Website:  rhtlawasia.com
Education:
National University of Singapore
LLB (Hons) Law
Summary:
Azman Jaafar is the Managing Partner and one of the founding members of RHTLaw Asia. His corporate practice focuses mainly on energy and resources, and hospitality industries. He has advised and represented clients in numerous transactions involving mergers and acquisitions, corporate finance, mining and oil and gas in Singapore, Indonesia, and the People's Republic of China. Fluent in Mandarin and Bahasa Indonesia, he also heads the firm's Indonesia Practice and manages the ASEAN Plus Group.
He is an ad hoc tutor and lecturer at the National University of Singapore Law Faculty's Legal Case Studies programme and is also a regular speaker at seminars on mergers and acquisitions, initial public offerings and regulatory compliance in Singapore.
This article was produced by Litigation Edge as an official media partner for TechLaw.Fest 2020.