Asia's Premier Legal Technology Specialists to use Quik Data for Full Spectrum of e-Discovery Tasks

HOUSTON and SINGAPORE, March 09, 2022 — E-Discovery technology disruptor, Quik Data, LLC (Quik Data) today announced that Singapore-based Litigation Edge Pte Ltd (Litigation Edge) has selected Quik Data's all-inclusive e-Discovery platform as its core e-Discovery service platform.
Noted as industry pioneers in Singapore, Litigation Edge provides best-of-breed technology solutions for international law firms and legal service providers engaged in Asia-based dispute matters.
CaseRoom eDiscovery Platform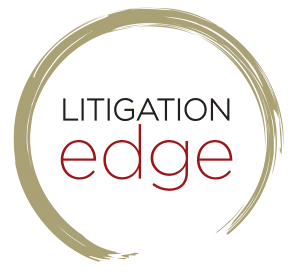 Litigation Edge will leverage the versatile strength of the Quik Data platform to power their CaseRoom eDiscovery solution and execute all phases of electronic discovery, ranging from processing and early case assessment of data to email and document review.
"We have achieved unrivaled expertise and industry recognition since founding Litigation Edge in Singapore 2011. Not only are we unusually impressed with Quik Data's all-in-one capabilities, but the benefits of the platform's workflow automation and collaborative functionality," said Serena Lim, managing director of Litigation Edge.
"Quik Data not only enhances our CaseRoom eDiscovery solution, but also provides us with a competitive advantage in the Asian market with its ease of use, powerful processing, and innovative features. Our entire team looks forward to leveraging Quik Data as we grow our presence in the Asia-Pacific region."
Quik Data eDiscovery Solution
Quik Datais offered as both a SaaS and a licensed solution that facilitates virtually all the major components of the Electronic Discovery Reference Model(EDRM) spectrum including collection and preservation of data, pre-processing, full processing, analysis, review, and production. Featuring a familiar Outlook-style interface, it also offers advanced capabilities including email threading and near duplication identification.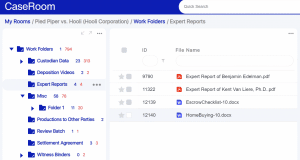 "Litigation Edge is known for its commitment to employing the best, most effective, and cost-efficient technologies and working methods in Asia. Its license of the Quik Data Platform at the center of its e-Discovery service program is a tribute to Quik Data's capabilities," said Matt Berry, Co-Founder and CEO of Quik Data, LLC "We're pleased that Quik Data continues to find a key role in many of the world's most prominent litigation support service providers, law firms and corporate legal departments."
Quik Data, now in Version 5.1 is currently available for both SaaS and on-premises licensing. For more details or to schedule a demo, go to www.quikdata.com. Quik Data will be at booth # 219 at Legal Week New York from March 8 – 11, 2022.
About Quik Data
Quik Data, LLC is a software development and data processing, review, and hosting company headquartered in Houston, Texas. Founded in 2017 by the same team that founded and sold the Viewpoint All-in-One e-discovery platform in 2012 to Xerox, the company has focused its software development and services efforts in the e-Discovery market; its flagship software application, Quik Data, covers the primary components of the Electronic Discovery Reference Model, bringing end-to-end simplicity and affordability to service providers, corporate legal departments, law firms, and OEMs. Quik Data is available as a SaaS, stand-alone, or for multi-tenant environments. To learn more, visit www.QuikData.com
About Litigation Edge
Litigation Edge was founded in February 2011 to support the growing electronic discovery needs of Singapore law firms. We took our 40 years of combined experience in litigation support, data discovery, and legal practice to develop a boutique consultancy that has played a pioneering role in Singapore data discovery since the passing of the Singapore eDiscovery Practice Direction in October 2009. Not only are we well-recognized thought leaders and speakers, but we are also practitioners with extensive experience in providing reasonable, cost-effective solutions. To learn more, please contact Brad Mixner at +1.440.360.9548, email [email protected], or visit https://litigationedge.asia.

Source: News Release