Law and Technology Perspectives from Industry Thought Leaders
Sandeep Khurana, Director, Eulexica Pte Ltd trading as BHL Software
by Brad Mixner, Co-Founder, Litigation Edge Singapore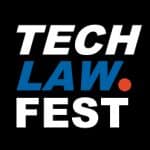 Litigation Edge is a Media Partner of TechLaw.Fest 2020 and, in support of the conference, we will be publishing insightful interviews with a variety of industry thought leaders.  This interview is with Sandeep Khurana, Director of Sales and International Business at Eulexica Pte Ltd (Eulexica) trading as BHL Software. Eulexica has developed and deployed the very best legal practice management software for medium to large law firms around the world, whether running on-premises, hosted in a private cloud, or both.
How would you summarise your current role?
My primary role is listening to law firm leaders to understand their business and technology needs. As a member of our own leadership group, I then ensure our software development teams are working on projects that will be commercially successful for us and for clients.
What is a short profile of your organisation?
BHL Software develops, installs and supports an integrated legal practise management software system (BHL Insight) which operates on your desktop, mobile, tablet and via the web. Data is owned and controlled by our clients on their own servers or on cloud-based servers; the choice is yours.
Our main product, BHL Insight, is a robust, scalable and integrated time recording, accounting, and document management system used by leading law firms in Australia, Singapore and the UK.  Other products include our SpeediDocs document assembly system, Insight Workflow and our Liberty/legli portal.  
We work closely with clients to extend and develop our products, and clients' use of our products, because that is our contribution to your growth and profitability.
Over the last few years we have worked with Bizibody to expand into Singapore.  The relationship has flourished and we have worked together to develop and implement our platform to suit the specific requirements of Singapore firms.
What type(s) of legal technology has your organisation implemented/developed?
Traditionally, BHL provided the IT 'plumbing' for law firms; time recording, billing, debtor and creditor management, financial reporting etc. From the early 2000's we extended that to provide more sophisticated matter management, document assembly and automated workflow, marketing and collections systems.
Thus, "Insight" adds to profitability by tracking time and fees with in-built dashboard and financial reporting; it improves the recovery rate of work done, and 'shows' you (fee earners and law firm managers) where resources can be better leveraged.
On the other hand, "SpeediDocs" and Automated Workflow Management improve profitability by helping staff to produce legal work (usually documents) more quickly and easily.
The ability to combine the two, especially into fixed-price offerings, is exceptionally powerful in suitable areas of practice: For example, a document that is automatically produced by SpeediDocs (in literally two minutes), can in the same process be recorded and then billed at say $80 by Insight. The notional hourly rate is $2400 per hour, but the client is benefitting both from the certainty of a fixed price ($80) and from a lower price than if a lawyer charging $500 per hour took two units ($100) to produce the same document. Thus, both the firm and the firm's client benefit.
As a natural extension to this, BHL is now moving into legal content management based on machine learning so that we can assist lawyers and law firms to deal with legal issues as efficiently and profitably as possible. We are therefore using natural language processing and other AI tools to develop the next generation of software for lawyers and law firms.
How has legal technology benefitted you?
At BHL we use our own technology to automate client proposals, to record professional fees and software licence fees, to bill clients and to manage collections.
More than that though, while we hesitate to use the overused word 'passion', legal technology is a fascinating area in which to work, and we much enjoy being part of the great technological wave of our time. We do often feel we are 'creating the future', we see the positive impact our technology has on well-run law firms, and we see the satisfying career development of those who join with us on this great adventure.
How has the Covid-19 lockdown affected you from a professional perspective?
Personally, I have enjoyed the opportunity to work more from home, but I have also missed aspects of international travel. Professionally, for me it has made no difference, but I am conscious that I have a lifetime of experience on which to draw – younger people might suffer more from the isolation and lack of contact with senior people.
How has the lockdown affected your organisation?
Fortunately BHL staff are well-used to remote work, often from clients' premises, and have been able to effectively collaborate online with each other and with clients across Australia, Singapore, the UK and Europe. Lockdown has definitely focused and expedited work we are doing in the portal, cloud and remote access spaces.
Have you, or your firm, implemented new technology during the lockdown? If so, please describe the solution and what issue(s) it addressed.
BHL Software has been working with a large firm in Singapore in implementing BHL Insight as the practice management system (PMS). This has been a challenging but rewarding project to work on because there has been some custom bespoke work done for the firm where BHL has been able to partner with the firm to develop some sophisticated features.
BHL is also working closely with the firm in migrating large data sets from their legacy system. This required data mapping, data cleansing, data transfer, testing and finally migration into BHL Insight. COVID-19/lockdown made this project different in terms of implementation. Under normal circumstances, BHL would work with the client, physically on-site in Singapore, to ensure that the migration happens smoothly. However, it seems all is going well so far, so even large migrations can be managed remotely.
As for many businesses, we have seen an increase in the use of remote collaboration tools, not just Zoom, Teams and Skype, but also on-line project management tools, repositories and messaging.
Has the lockdown re-prioritisied the use of technology within your organisation?
Yes, as a software provider, we see digital transformation of law firm processes has accelerated during the lockdown.  While newer technologies are important, law firms have been practical about consolidating their data across disparate systems and reducing costs across the organization through the effective optimization of legal processes. In addition the need for remote working has meant platforms which cater for a Work-From-Home workforce have been keenly implemented.
What legal technology would you like to implement within the next 12 months?
BHL looks to further our integrations with other software providers and into government databases. We have several integrations in our pipeline that we are building alongside our clients in the Singapore market. In relation to BHL Insight, we are in the final stages of finalising our multi-currency module, which will allow firms to bill and report in multiple currencies.
In addition, as mentioned above, we are working on some interesting new products that we will be launching in 2021.
What do you feel is going to be the long-term impact of the lockdown on the legal industry?
BHL Software sees more firms looking to use more software to service their clients in either a more cost-effective or more efficient matter. BHL must continue to focus on integrating these new features or products so that firms can better utilise these new technologies by having control of a central repository of information even as staff work increasingly away from the office and on their own devices.
Looking to the past, which type of technology has been the biggest "game-changer" for the legal industry?
Cloud-based PMS systems are currently the most significant game-changer for the industry, and we have seen competitors arriving with accounting and other products.
While the development of these cloud-based systems has been a significant, it is now, and will increasingly lead, to questions being asked around customizability, data security, scalability for the firms, the cost of scalability, and perhaps most importantly, the ability of law firms to recover and transfer their own data to other vendors. This last is an important point – while BHL and similar vendors allow clients to access their data for use in third party applications, some cloud vendors 'lock up' law firm data so that it is very difficult for the firm to move to a new vendor.
Access to data and the ability to move to a different vendor ought to be a pre-condition of any cloud computing contract. It rarely is. We see this as good faith as we never lock-up our clients data. It also keeps us focused on our clients needs.
Looking to the future, which type of technology do you envision being the most disruptive to the legal industry?
The development and enhancement of AI will be a massive disruption to the industry when it comes to legal advice, document preparation and matter management.
Legal platforms which are a "single source of truth" will continue to add value not just by automating back office functions but by helping to resolve disputes more effectively and quickly. This is an area of great interest to BHL and is a focus for our current expenditure on software development.
Law firms need to be aware that they will almost certainly lose work to specialised legal technology businesses operating in discrete areas, to the big four accounting and consulting companies, to private dispute resolution businesses, and to the automation of government processes.
Law firms need to prepare for these changes by being better at what they do than rivals. Currently, law firms have the most expertise in their areas, and are best placed to compete and to provide the technological that will come to the fore; but if law firms rest on their laurels and believe they are only competing with other law firms on the basis of marketing and recruitment, and that technology is not central, then inevitably those firms will see revenues shrink.
How has technology impacted the expectations of your clients and the demand for legal services?
Adoption of practice management and related IT systems have raised expectations of improved productivity and reduced costs.  While this expectation is warranted, only those platforms which centralize and secure data into a single platform with robust workflows can meet client needs effectively.   
Are there laws or regulations that you feel should be updated to accelerate the current use of technology?
Ownership of and access to data are not only relevant to discussions around privacy, Facebook and Google. We see law firms that have handed over their data to cloud-based vendors and then held in a vice-like grip, forced to pay very high fees per user per month. I would advise law firms to look at this matter and ensure the vendor terms in this regard are not locking in the firm. And as said above at BHL we never lock in our client's data.
---
About Rajan Chettiar
Name: Sandeep Khurana, Director of Sales and International Business at Eulexica Pte Ltd
Firm:  Eulexica Pte Ltd (BHL Software)
Email:  [email protected]
Phone:  +61 2 8459 5900
Website:  eulexica.com
Education:
RMIT University
Executive MBA
Monash University
Post Graduate Diploma in Computing
University of Adelaide
Bachelor of Economics
Summary:
This article was produced by Litigation Edge as an official media partner for TechLaw.Fest 2020.