Law and Technology Perspectives from Industry Thought Leaders
Rajan Chettiar, Director, Rajan Chettiar LLC
by Brad Mixner, Co-Founder, Litigation Edge Singapore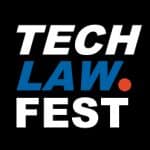 Litigation Edge is a Media Partner of TechLaw.Fest 2020 and, in support of the conference, we will be publishing insightful interviews with a variety of industry thought leaders.  This interview is with Rajan Chettiar, Director of Rajan Chettiar LLC . Rajan Chettiar is a boutique law firm specialising in Family Law and Personal Law in the areas of Domestic Family Practice, International Family Practice, Civil and Commercial Litigation Corporate law, Conveyancing law and numerous other legal issues faced by individuals.
How would you summarize your current role?
I am a family lawyer and I run my boutique law firm, Rajan Chettiar LLC.
What is a short profile of your organization?
We specialize in providing personalized legal services for individuals and families in the areas of family law and personal laws.  We serve local and international clients.
What type(s) of legal technology has your organization implemented/developed?
We use a practice management software which enabled us to go paper less for the last 3 years.
How has legal technology benefitted you?
Legal technology is very important to our law firm in terms of the practice of law and management of the law firm. From the day the Firm started operations in 2003, we have embraced technology fully. It has helped us to move to working from home swiftly without making any changes to our operations when the Singapore Government announced the lock down in April 2020.
The legal technology together with the extensive usage of video platforms to meet and serve our clients has put us in a good stead to change the way we operate our law firm post-covid. Post-covid, we are going to adopt a hybrid working from home – this was a dream I had many years ago.
Which type of legal technology has provided the greatest impact to your organization, and why?
The practice management software, BHL Insight that we use has helped us tremendously.  We no longer maintain physical files and all our client matters and documents are stored in the system. It has also helped us to cut down on printing of documents for hearings.
Are there facets of your practice and/or firm that would benefit from automation? How?
I always believe that there is no end to embracing technology in our law firm. We can become more automated in creating standard letters and Court documents for aspects of law practice, such as Wills, Powers of Attorney, Deed Polls and uncontested divorces.
Automation can also help us to enable our clients to have access to their files easily so that email communications for providing of updates on their matters and providing of documents can be eliminated. Automation can also help us in the CRM aspects of our business including managing clients' data and conversion of leads to clients.
How has the Covid-19 lockdown affected you from a professional perspective?
I see it as a positive impact.  It made me think out of the box and see how I can change my practice to fit into the changing world. It has given me an opportunity to dream and fulfill another long ago dream of working from home permanently.
How has the lockdown affected your organization?
Again, it has not affected us significantly. It helped us to do a pilot run on how working from home will suit our Firm.  Business ran smoothly. We had new clients and we were able to offer our legal services to our clients smoothly without disruption.
Have you, or your firm, implemented new technology during the lockdown? If so, please describe the solution and what issue(s) it addressed.
No, we did not as we had already embraced technology to meet all our needs. We maximized the usage of Zoom in all our various communications internally and externally.
Has the lockdown re-prioritising the use of technology within your organization?
It made us realise even more that technology was important in the way our Firm runs and do business with our clients.
What legal technology would you like to implement within the next 12 months?
CRM.
What do you feel is going to be the long-term impact of the lockdown on the legal industry?
It will change the way we run our law firms and practice law.  The way clients are served will also change – there will be more usage of technology to meet and serve clients' needs.  Many law firms will change the way they work – there will be hybrid work from home options offered to lawyers and staff. Many lawyers may not go to the office every and may work from home.  The way Court hearings are conducted will no longer be the same.  I foresee the continuation of hearings by Zoom or other video platforms.
Looking to the past, which type of technology has been the biggest "game-changer" for the legal industry?
E-litigation system adopted by the Courts in Singapore. It changed the way we file documents and managed Court documents. It allows us to access Court files from the comforts of our arm chairs.
Looking to the future, which type of technology do you envision being the most disruptive to the legal industry?
Video conferencing platforms.  It will change the way we work with clients and how hearings will be conducted.
If you could snap your fingers and change something in the industry, what would it be? Why?
Modernise law practice and the way law firms are run. Conduct all hearings via video platforms in Court.
---
About Rajan Chettiar
Name: Rajan Chettiar, Director, Rajan Chettiar LLC
Firm: Rajan Chettiar LLC
Email:  [email protected]
Phone:  +65 6533 6451
Website:  rajanchettiar.com
Education:
National University of Singapore
Summary:
Rajan Chettiar is a barrister-at-law from the United Kingdom and an Advocate and Solicitor of Singapore since 1997. He was trained in one of the oldest and largest law firms in Singapore for six years before he set up Rajan Chettiar & Co in April 2003 which is today known as Rajan Chettiar LLC.
Family Law is something very close to his heart as he had a vision of how family law ought to be practiced. He believed that a good lawyer ought to consider the unique needs and circumstances of each of his clients and offer solutions suited to them, be it reconciliation, counselling, negotiation, mediation, collaborative family practice and litigation. He continues to practice this today and inculcates this value to the rest of the firm.
This article was produced by Litigation Edge as an official media partner for TechLaw.Fest 2020.