Law and Technology Perspectives from Industry Thought Leaders
Luo Ling Ling, Managing Director, Luo Ling Ling LLC
by Brad Mixner, Co-Founder, Litigation Edge Singapore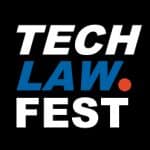 Litigation Edge is a Media Partner of TechLaw.Fest 2020 and, in support of the conference, we will be publishing insightful interviews with a variety of industry thought leaders.  Before we start our Q&A with Luo Ling Ling, please enjoy this video about her that was posted by the Singapore Ministry of Law.
#ProBonoPassion | Mother, Lawyer, Pro Bono Warrior

From sharing a one-room rental flat to being dismissed from her job, life hasn't been kind to Luo Ling Ling. But she refused to give up or give in. For nearly a decade, the full-time lawyer has chosen to give back, sacrificing time with her four children to take on pro bono cases for clients facing capital charges. #ProBonoPassion

Posted by Ministry of Law, Singapore on Thursday, March 26, 2020
How would you summarize your current role?
I am counsel to many clients, and I lead a litigation boutique. Our team includes a Senior Consultant, a young lawyer, a process server and a general administrative staff, with no secretarial support (for now), and myself.
What is a short profile of your organization?
Our firm started as a solo practice but is quickly growing due to the demands of our caseload. We specialise in commercial litigation, complex family disputes, white collar crimes, constructions claims and complex crimes (such as murder and drug trafficking).  The firm has 3 lawyers and 2 support staff: Managing Director, Consultant, Associate, Process Server and General Administration Executive. We are still hiring.
What type(s) of legal technology has your organization implemented/developed?
The firm is a client of Bizibody, which assisted us to implement solutions such as Clio, Xero and Faster Suite. These are critical to our operations.
How has legal technology benefitted you?
Technology helped the founder of the firm cope in the first month of solo practice with no support staff. Clio, a practice management software replaced much of the secretarial tasks that were previously done by a secretary, such as administrative letters of engagement, bills, and filing. Xero is a great software which helped the firm manage cash flow and financial records, for compliance with Solicitors' Accounts Rules. Technology enabled the firm to take on more cases, but that has in itself created a happy problem, because we now need to hire more lawyers and staff to cope with the increased caseload.
Which type of legal technology has provided the greatest impact to your organization, and why?
Clio. The litigators in the firm use Clio every day, to track time spent on cases, disbursements incurred, issue bills, record funds received from client and deductions made against client account. The firm is generally paperless for most of the time, as we rely on the file management system within Clio as a virtual version of the correspondence file or cause paper files.
Are there facets of your practice and/or firm that would benefit from automation? How?
Yes. If E-Litigation filing fees and e-service fees from E-Litigation could sync with Clio and automatically update the records in Clio matters, it would save practitioners or secretaries a lot of time spent on tracing disbursements from E-Litigation and manually keying in the relevant filing fees incurred.
How has the Covid-19 lockdown affected you from a professional perspective?
Covid-19 taught me to appreciate what mattered most in my career, my clients and my team members. The announcement of a hiring freeze in my last law firm meant that my Practice Trainee would lose her job. I wanted more control over what the law firm should spend on and since it was impossible for me to massively overhaul a large law firm, I might as well start my own firm.
How has the lockdown affected your organization?
The lockdown was one of the reasons why this organization was created. I applied for a licence to start my own firm on the first day of circuit breaker, 7 April 2020. Coincidentally, the firm started the first day of operations on 3 June 2020, when circuit breaker was lifted.
Have you, or your firm, implemented new technology during the lockdown? If so, please describe the solution and what issue(s) it addressed.
My firm implemented Clio, Xero and Faster Suite during the lockdown and we have been using these solutions since then.
Has the lockdown re-prioritising the use of technology within your organization?
The lockdown has increased the use of technology within my organization as it was not possible to meet colleagues, pass physical documents to each other or discuss matters in person.
What legal technology would you like to implement within the next 12 months?
I am considering e-discovery software from Litigation Edge to manage documents for various cases.
What do you feel is going to be the long-term impact of the lockdown on the legal industry?
The lockdown would likely  change the traditional law office, and reduce the number of law firms with physical office premises.
Looking to the past, which type of technology has been the biggest "game-changer" for the legal industry?
Cloud based practice management software has made it more convenient for lawyers to manage their law firms without the need to log in on a VPN network, which was often unstable when accessed from home. Some practice management solutions are also available as applications on mobile phones, which enables the moving lawyer to track time on the go.
Looking to the future, which type of technology do you envision being the most disruptive to the legal industry?
Enhancements to existing cloud based practice management software may attract larger firms to subscribe to these software. If these existing cloud based practice management software could get regular feeds from government authorities, on fees paid by the law firm to these government authorities for client's matters (such as E-Litigation), it would certainly attract law firms to sign up.
How has technology impacted the expectations of your clients and the demand for legal services?
Technology has persuaded more clients to meet us remotely via telephone conference or video conference, resulting in significant costs savings for both the client and our professionals.
Are there laws or regulations that you feel should be updated to accelerate the current use of technology?
Some legal instruments require face to face meetings at the present moment, such as the execution of a Will or the execution of a Lasting Power of Attorney. The lockdown would be a good time to consider changing these laws to allow the professional to ascertain if a face to face meeting is necessary to ascertain that there was no undue influence to compel the testator or the donor to sign those instruments.
Contact Luo Ling Ling
Luo Ling Ling, Managing Director
Firm:  Luo Ling Ling LLC
Email: [email protected]
Phone: +6569835588
Website: www.luolingling.com
About Luo Ling Ling:
Luo Ling Ling LLC was started to give her more time to focus on her clients' cases. She has served in the legal industry since 2008. An area of her expertise is in construction claims under the Building and Construction Industry Security of Payment Act (SOPA). She acts for Developers, Employers, Main Contractors and Sub-contractors in both SOPA claims and defence work against wrongful SOPA claims. She argued High Court applications to set aside Adjudication Determinations made against her clients. She has also advised clients on their arbitration claims in construction disputes.
During her engagement in the Singapore civil service, Ling Ling served in the Office of the Public Guardian, Ministry of Social and Family Development, as a Policy Advisor and later became Assistant Director, Legal.
Other than her work in the civil service, Ling Ling was a Partner in two large law firms and a boutique construction law firm. She represented local and international clients in high value litigation cases.
Ling Ling also enjoys working on complex criminal matters, with a focus on white collar crimes and capital offences. She represented a Director of Airocean in his trial and appeal for several offences under the Securities and Futures Act from 2008 to 2012. Her work secured a successful appeal for the client. She was appointed as a Lead Counsel on the Legal Aid Scheme for Capital Offences in Jan 2019. She represented a man convicted of murdering a taxi driver in a robbery gone wrong, in his appeal against the death sentence. She defended various drug traffickers and couriers in their trials and appeals. Notably, she was appointed Amicus Curiae by the High Court in the case of PP v Gunasilan (2017), to conduct cross-examination of the Prosecution's witness in a capital offence. In 2019, she also secured an acquittal on appeal for a man who was previously sentenced to death.
Ling Ling is an accredited mediator and appointed to the Family Panel, an Expert Panel in the Singapore Mediation Centre.
This article was produced by Litigation Edge as an official media partner for TechLaw.Fest 2020.