Litigation Edge
Asia's Premier Legal Technology Specialists
Virtual Hearings · E-Discovery · Litigation · Arbitration · Investigations · Due Diligence
Learn More
Litigation Edge
Unrivaled Expertise in Virtual Hearings, Discovery and Litigation Support
Litigation Edge provides a unique one-stop solution for international law firms and litigation support service providers engaged in dispute matters in Asia. Based in Singapore, we have the resources, experience and capabilities to provide full paper and electronic evidence processing, cloud hosting, virtual hearing, and trial preparation services across Southeast Asia and beyond.
Services
Evidence Collection, Data Processing, Digitization, Indexing, Trial Support, Transcription. Learn More
Software
Evidence Management, Email Review, eBundle, eDiscovery, Document Review, Virtual Hearing Learn More
Solutions
Virtual Hearings, Electronic Discovery, Litigation Support, Arbitration Support, Legal Operations
About Us
Commitment
As industry pioneers in Singapore, we undertake our role as best of breed Virtual Hearing, eDiscovery and Litigation Support providers with the energetic creativity and commitment of first generation founders.​
Our Story
Solutions
Our legal technology solutions cater to both large and small cases, as well as law firms of all sizes.
Techcelerate For Law
We are approved as an advanced technology solution for eDiscovery under the Techcelerate for Law funding initiative for Singapore law firms.
Industry Pioneers
What Sets Litigation Edge Apart?
The breadth and depth of our eDiscovery, paper discovery and virtual hearing experience,
Our range of legal technology solutions for cases and law firms of all sizes,
Our team of specialists with in-depth knowledge of data and evidence management requirements.
Our understanding and insight into law firm operations,
Our standing in the Singapore legal community, and
Our commitment to education, training and self-empowerment.
InSync Evidence Platform
InSync is an award-winning solution for legal teams to manage evidence and work product, from case commencement to trial preparation to virtual hearings.
Learn More
Testimonials
What Our Clients Say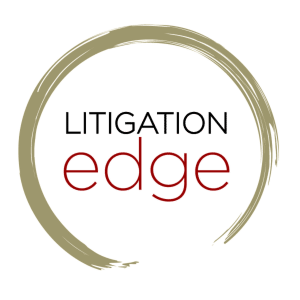 I am very positive about Litigation Edge's ability to use their skills and work ethic towards any project involving e-discovery and e-litigation matters, and would recommend them as one of the foremost options in this field.
Kelvin Teo • Pinsent Masons MPillay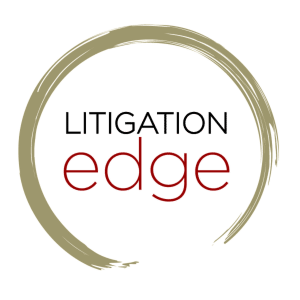 I am very pleased to have Litigation Edge as my supporting team whenever I have electronic discovery and data room issues. I recommend them highly and cannot praise their professionalism enough.
Lim Chong Boon • PKWA Law Practice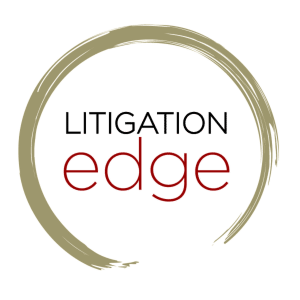 The services given by Litigation Edge are outstanding and the level of commitment and dedication they give to their clients is nothing less than admirable.
Jane Rebecca Ong • Litigant In Person
CaseRoom eDiscovery System
CaseRoom enables lawyers and legal teams to process, analyze and review evidence, email, electronic documents, transcripts, and social media from anywhere at anytime, from their own desktops. The email review and analysis tools of CaseRoom dramatically reduce costs by decreasing the amount of data requiring review and increasing the efficiency of the lawyers using the system.
Learn More
FAQ
Frequently Asked Questions