Law and Technology Perspectives from Industry Thought Leaders
Ryan Gregg, President, Gregg Global Group
by Brad Mixner, Co-Founder, Litigation Edge Singapore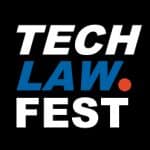 Litigation Edge is a Media Partner of TechLaw.Fest 2020 and, in support of the conference, we will be publishing insightful interviews with a variety of industry thought leaders.  This interview is with Ryan Gregg, President of Gregg Global Group.
How would you summarize your current role?
I lead a global advisory firm where we engage global legal service providers, corporations, law firms, and government agencies to address dynamic challenges in our industry. I am responsible for vetting our strategic partners, technologies and experts within our practice.  From an engagement perspective, I am responsible for the development of strategic solutions, using a combination of technology, experts and process to address common to unique and often complex challenges our clients face in a continuously evolving and challenging global landscape.
What is a short profile of your organization?
Gregg Global Group is a boutique global consulting firm that uses both new and established e-discovery, analytic and data security technologies along with traditional investigative methodologies to create innovative and efficient solutions that address dynamic challenges in litigation related discovery, regulatory investigations and to mitigate different types of risk inherent in cross-border litigation and conducting business both domestically and abroad.
Some of our practice areas include due diligence investigations, regulatory compliance, both domestic and cross-border litigation and regulatory investigation eDiscovery, information governance, cyber security, forensics, data analysis, and operational efficiencies.
What type(s) of legal technology has your organization implemented/developed?
Some of the technologies our organization has utilized or implemented include, Cyber Security including Data at Rest and in Transit, Forensic Collection and Analysis, eDiscovery, ECA and Data Analysis, Interrogation and Deposition Sentiment Analysis, Data Privacy, Protection and Information Governance, and FCPA Compliance.
How has legal technology benefitted you?
Legal technology has allowed to address the dynamic and constantly evolving challenges in our markets. Recognizing and anticipating trends early, including relative current and future challenges in our industries, markets and jurisdictions while keeping abreast of new and developing cutting-edge technologies has enabled us to adopt the best solutions ahead of the curve, benefiting both us and our clients.
Which type of legal technology has provided the greatest impact to your organization, and why?
The type of legal technology that has had the greatest impact to our organization continues to evolve. Currently, mobile forensic analytics and cyber security due to work from home mandate initiated because of the global COVID pandemic and increased use of mobile devices and access to expanded data types relative to investigations.
How has the Covid-19 lockdown affected you from a professional perspective?
Like many in our industry, my role involves a lot of travel. The pandemic has affected both domestic and international travel creating an increased reliance on the effective use of virtual collaboration technologies for meeting with clients, partners and participating in industry conferences. While this transition has slowed the normal rate of progress on initiatives to a degree in the beginning, it has not hindered our progress performance overall over the span of the lockdown. Still in person engagements in a critical and relationship-based industry have significant value and we look forward to the end of the pandemic and an return closer to the "old normal".
How has the lockdown affected your organization?
The global COVID-19 pandemic created challenges domestically and abroad from security to operations, especially affecting brick and mortar type operations. While we and our partners have developed and implemented continuity plans, some types of services have been more challenging to perform with the "work from home directives" mandated by local and regional governments globally.
The resulting limited court functionality also impacted the progress of cases creating a backlog and delayed deadlines. However, with technological solutions, labor adjustments and the slow reopening of the justice system, we expect these issues to continue to improve.
The increase in cyberattacks and sophisticated phishing emails with the majority of people working from home during this crisis, has increased opportunities to serve our clients in this area providing state of the art solutions to mitigate their risk of a successful attack.. 
Certain services that are dependent on production type of environments were effected significantly early on with the lock down, impacting availability of resources resulting in reduced resources and extended production times.
Due to the likelihood that these lockdown mandates will likely ease and increase at certain points over the rest of this year regionally, I anticipate significant fluctuations in demands for certain services straining resources at times, resulting in staffing and other operational challenges for those organizations.
Have you, or your firm, implemented new technology during the lockdown? If so, please describe the solution and what issue(s) it addressed.
As an advisory we did not have to implement any new technology due to way we already operate.
Has the lockdown re-prioritising the use of technology within your organization?
Collaboration technologies have moved from being a efficient option to playing a critical role in our practice.
What do you feel is going to be the long-term impact of the lockdown on the legal industry?
I feel the long-term impact will be limited to an increased acceptance of working from home based on advancements in cybersecurity technologies that address the specific needs and concerns relative to sensitive data with work with in the legal and increased utilization of collaborative technologies for meeting and industry events from an efficiency and cost-effective perspective.
Looking to the past, which type of technology has been the biggest "game-changer" for the legal industry?
I think that would be relative to the period as there have been multiple technologies over the last twenty years that have been "game changers". Overall, I believe those include early case assessment (ECA) and data analysis technologies.
Looking to the future, which type of technology do you envision being the most disruptive to the legal industry?
Looking to the future, I envision that advanced ECA and data analysis tools based on existing and new AI technologies will continue to have significant impact and effect in the way that we approach and manage data into the foreseeable future.
I believe the new game changer will be advanced cyber-security solutions that address the specific security concerns and needs of the legal industry. 
How has technology impacted the expectations of your clients and the demand for legal services?
It has increased their expectations. My experience all too often in an engagement is that many organizations are unaware of the powerful, innovative solutions that address the specific challenges that they have come to exist. The fact that our industry is always evolving as fast as the challenges with encounter and the reward of solving our clients' challenges is why I am passionate about technology and our industry. I know that we are making a difference when I hear questions like, " you are really able to do that?"
Are there laws or regulations that you feel should be updated to accelerate the current use of technology?
I believe that like other industries, a more formal data security regulation framework will be established soon within our industry to address the inherent and growing risks we face globally in world today.
---
About Ryan Gregg
Name: Ryan Gregg, President
Firm:  Gregg Global Group
Email:  [email protected]
Phone:  +1.650.933.4079
Website: greggglobal.com
Social Media: https://www.linkedin.com/company/gregg-global-group
Education:
Thunderbird School of Global Management
Master of Business Administration (MBA), Global Management
Arizona State University
Bachelor of Arts in Anthropology, Religious Studies
Summary:
Mr. Gregg has more than 20 years of experience in business development, strategy, negotiations, project management, sales and marketing in the technology industry, including wireless, telecom, software, hardware, and professional services, where he has spent the last 10 years working the Litigation Support Technology and Services industry. Mr. Gregg has a depth of experience working with National and Global Law Firms, Corporate General Counsel, Federal and Local Government Agencies and Litigation Support Companies on Litigation technology platforms and service solutions. Mr. Gregg's speaking engagements include CLE seminars for the International Legal Technology Association (ILTA) and a panelist, speaker and moderator for the eDiscovery Retreats.
This article was produced by Litigation Edge as an official media partner for TechLaw.Fest 2020.