Law and Technology Perspectives from Industry Thought Leaders
Timothy Opsitnick, Executive Vice President & General Counsel, TCDI®
by Brad Mixner, Co-Founder, Litigation Edge Singapore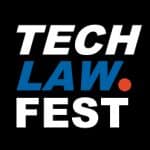 Litigation Edge is a Media Partner of TechLaw.Fest 2020 and, in support of the conference, we will be publishing insightful interviews with a variety of industry thought leaders.  This interview is with Tim Opsitnick, Executive Vice President and General Counsel for TCDI® (Technology Concepts & Design, Inc.). TCDI provides a holistic set of solutions including cybersecurity, computer forensics, eDiscovery, hosted review & production, large-scale litigation case-file management, and most recently, managed document review.
How would you summarize your current role?
Typical work as General Counsel such as contracts
Strategic Acquisitions
Thought Leadership
Expert Witness
Special Master
What is a short profile of your organization?
TCDI has been in business since 1998 and consults with corporations and law firms to provide litigation management, electronic discovery, managed document review, computer forensics, and cybersecurity services. TCDI is a recognized leader in technology for multi-district litigation, mass tort and complex litigation management
What type(s) of legal technology has your organization implemented/developed?
TCDI has developed software to manage litigation, eDiscovery, and cybersecurity.
How has legal technology benefitted you?
Legal technology has increased efficiency, reduced cost and readily enabled process auditing.  Legal technology has improved nearly every aspect of litigation in the over 35 years that I have practiced law.
Which type of legal technology has provided the greatest impact to your organization, and why?
Any type of internet based collaboration that allows us to work remotely in the presence of others to brainstorm ideas and teach and learn—the whole is greater than the sum of its parts.
Are there facets of your practice and/or firm that would benefit from automation? How?
Any place where we make decisions, especially those that are routine and repetitive.
How has the Covid-19 lockdown affected you from a professional perspective?
I work from home and seldom go into the office.  In addition, I rarely travel.  I once traveled each week to conferences and business meetings and now all are virtual. I miss the in person contact although I am learning to adjust with virtual meetings.
How has the lockdown affected your organization?
Our business continues to grow.  We immediately adapted to a virtual workplace except for essential on site staff—productivity went up.  Staff enjoy working from home.  TCDI had previously developed a remote or virtual document review that has flourished under the pandemic restraints.  Moreover, the ever increasing cybersecurity disorder continues to drive managed security, cyber security assessments and penetration testing services.
Have you, or your firm, implemented new technology during the lockdown? If so, please describe the solution and what issue(s) it addressed.
Yes.  We have expanded the ability and ease to work virtually, enabled collaboration tools, and enabled many security features to mitigate risks from working remotely.
Has the lockdown re-prioritising the use of technology within your organization?
Internally, we have focused on enabling our staff to work efficiently from home.  From the perspective of our clients, they are adapting to remote managed document review.
What legal technology would you like to implement within the next 12 months?
Life cycle contract management
What do you feel is going to be the long-term impact of the lockdown on the legal industry?
Now that we have adapted to working virtually, many staff enjoy that luxury and are even more productive; hence, a virtual workplace is here to stay in a greater degree than ever before.  We will travel less and many conferences will adapt to virtual.
Looking to the past, which type of technology has been the biggest "game-changer" for the legal industry?
Passive and active machine learning, and other data analytics have made it easier to analyze data.
Looking to the future, which type of technology do you envision being the most disruptive to the legal industry?
Artificial intelligence applications will continue to evolve and increase in prevalence where we make decisions, especially those that are routine and repetitive. The ever increasing size and complexity of data, and data privacy and cybersecurity concerns, will force us to work with data where it lives.
How has technology impacted the expectations of your clients and the demand for legal services?
Our clients expect everything faster and cheaper, i.e., at the push of a button.
Are there laws or regulations that you feel should be updated to accelerate the current use of technology?
We need to determine ways to permit the automation  and preparation of privilege logs which still remain the most expensive part of eDiscovery.
If you could snap your fingers and change something in the industry, what would it be?  Why?
Refocus our disputes to the substance of litigation and not the process and tangents.
If you could offer advice to a lawyer or technology starting in the industry, what would it be?
Trust but verify—you will be happier.
About Timothy Opsitnick
Name:  Timothy Opsitnick, EVP & General Counsel
Firm:  TCDI®
Email:  [email protected]
Phone:  +12166641100
Website:  www.tcdi.com
Education:
Case Western Reserve University School of Law
Juris Doctor, Law
Ohio Wesleyan University
Bachelor of Arts, Political Science and Psychology
Boards:
Ohio Attorney General's Cybersecurity Advisory Board
Council of Smaller Enterprises (COSE), Board of Advisors
Council of Smaller Enterprises (COSE), Advocacy Committee
Professional Affiliations:
The Sedona Conference, Working Group 1
Georgetown University Law Center's Continuing Legal Education, Advisory Board
American College of e-Neutrals, Advisory Board
ESIBytes.com, Founder
Cleveland eDiscovery,

Data Privacy

and Cybersecurity Roundtable, Founder
Cybersecurity and

Privacy

Protection Conference, Center for Cybersecurity and

Privacy

Protection
Cleveland Marshall College of Law, Conference Planning Committee
Duke Law Center for Judicial Studies, Electronic Discovery Reference Model (EDRM)
Specialties:
Special Master
E-Discovery Special Master for United States District Court (W.D. PA)
Expert Witness
This piece of content was produced by Litigation Edge as an official media partner for TechLaw.Fest 2020.